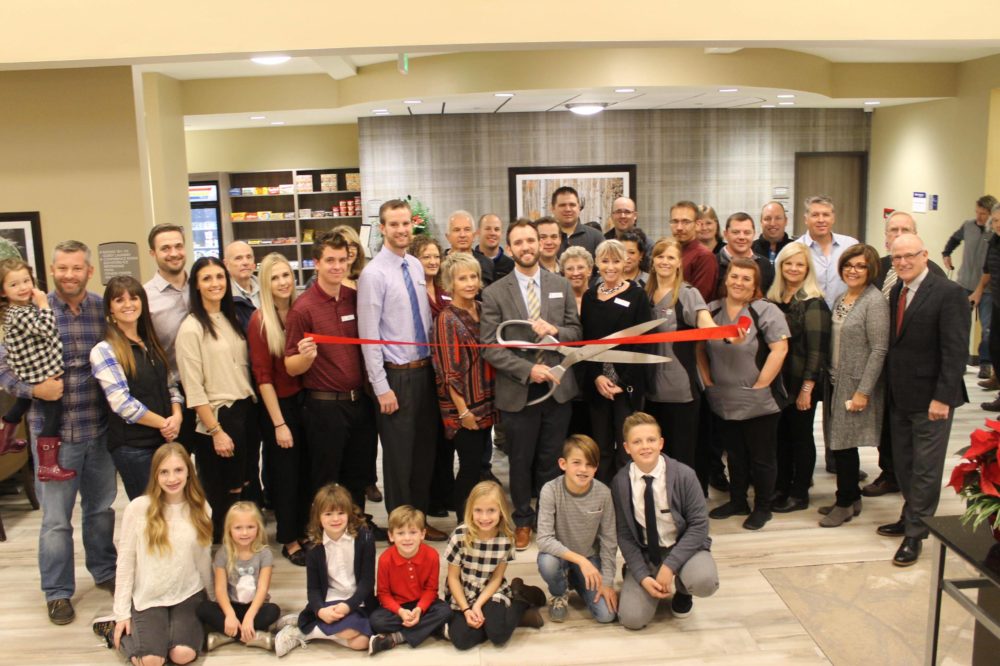 BW Plus Heber Valley Hotel Open for Business
November 29, 2017
Heber Valley welcomed a new hotel to the area on Friday, November 17 as the Best Western Plus Heber Valley Hotel hosted an open house and ribbon cutting for the community. Kevin Henderson, General Manager, welcomed officials from Heber City, the chamber of commerce, and family and friends to the new 82 room facility. The family owned and operated Best Western Plus brings new jobs to the valley and offers new amenities including 24-hour pool and fitness areas, hot breakfast, and suites with full kitchens for family travel. More photos from the Best Western Plus – Heber Valley Hotel ribbon cutting on our Facebook page.
The BW Plus Heber Valley Hotel is a family owned and operated franchise of Best Western. Managers and sales team will all be local to give the best quality customer service.
The Heber Valley Hotel offers a varitey of room types to help you have the best experience. From standard double queen rooms, to king bed suites with balconies with stunning views of the valley, to full kithchen suites that will fit the whole family. They are the only hotel in the Heber Valley to provide pet friendly rooms, now Fido can join the family too.
Comments