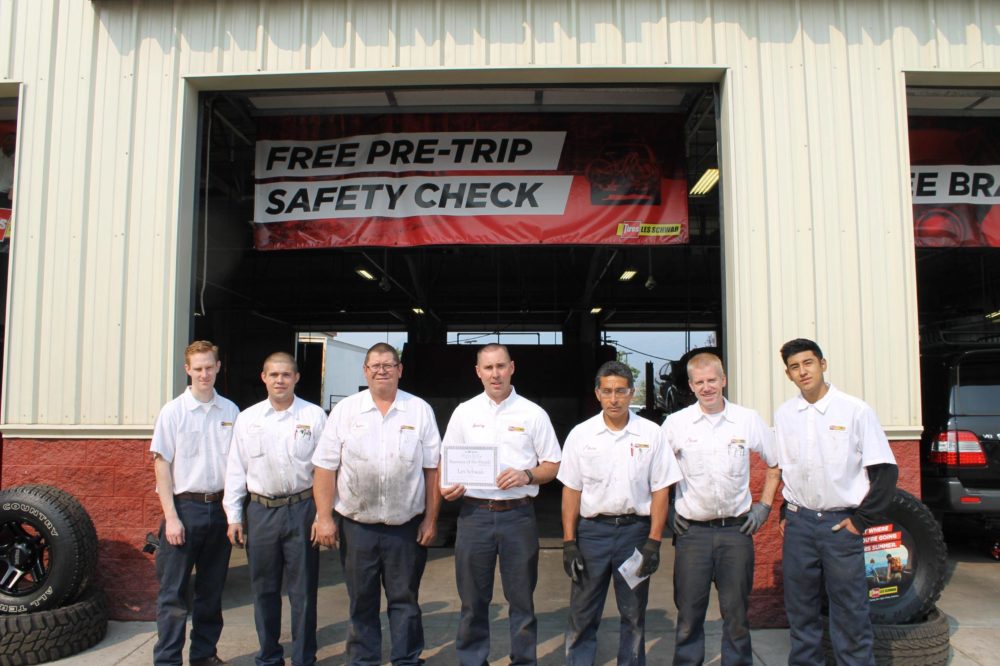 Les Schwab September Business of the Month
September 27, 2017
You've heard it a hundred times on the radio, tv, and even read it in their advertising, but for Les Schwab of Heber City, doing the right thing is more than a tagline, it's really how they do business.
Store manager, Jeremy Kaufman has been working for the Les Schwab company for about 25 years at different locations throughout the west. He's been here at the Heber City location now for the past four years and says the staff at the Heber location are just as eager to do what's right and help the community as any where he's been.
"Any community activity that we can be involved in we're a part of," said Kaufman. Some of the things they enjoy doing is supporting Wasatch High athletics, the 4H live stock auction and supporting chamber of commerce events.
Beyond giving to the high school, and the other community events, what you may not know is all the things they do that go unnoticed and unsung. Kaufman and his staff take great pride and honor in helping out people are stranded along the roadside, regardless if they have Les Schwab tires or not.
"If we see people stranded on the side of the road we want to help them get off the road and out danger as fast as we can," said Kaufman.
Each year around Christmas the staff quietly select a family or families in need to try to help provide food or gifts to help them have a better holiday. You may have never heard that they do this, and that's by design, it's part of the service oriented culture of Les Schwab.
Les Schwab has been in Heber since 2004 and has served thousands of customers over the years. It is their commitment to quality service, and community involvement that they Heber Valley Chamber of commerce is proud to recognize Les Schwab of Heber City as the September Business of the Month.

Comments