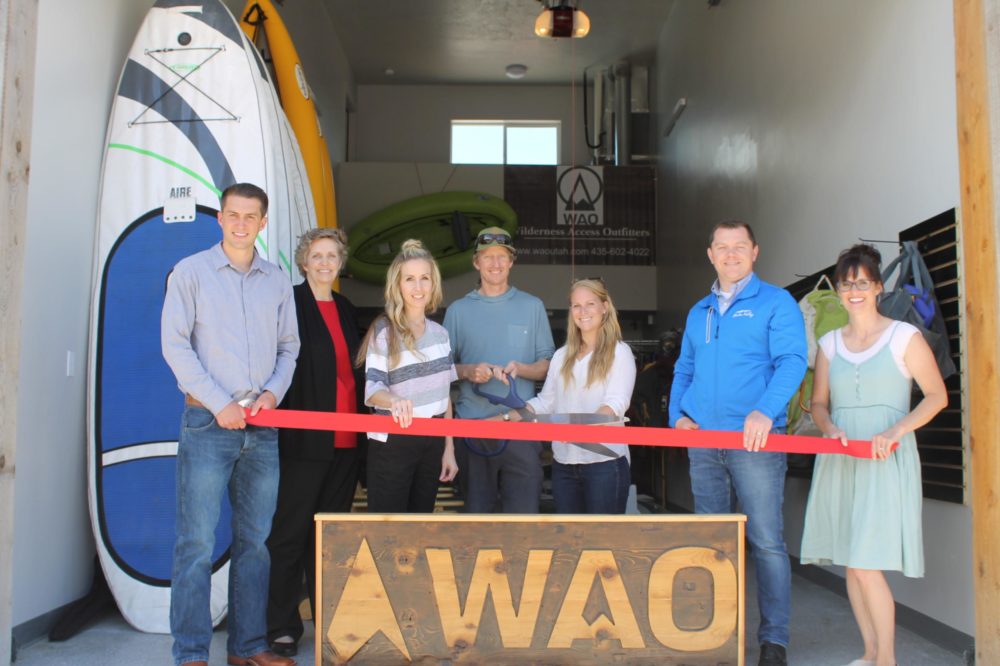 New Businesses in Heber Valley
June 15, 2018
Each year Heber Valley continues to attract new businesses and new investment to the community. Here are the list of new businesses to come to the valley this summer.
Wilderness Access Outfitters
Katie Weiland and Bryan Silvey, owners of Wilderness Access Outfitters, celebrate the grand opening of their new outdoor recreation company with the Heber Valley Chamber of Commerce on Thursday, May 24. WAO specializes in guided fly fishing excursions as well has providing brand new rental gear fro camping, hiking, and water sports. Kate and Bryan have been serving as guides for over 10 years and are excited to be able to offer their services to visitors as well as residents of the Heber Valley. For more information on Wilderness Access Outfitters visit www.waoutah.org.
Windya's Place
On Tuesday, May 19, members of the Heber Valley Chamber of Commerce celebrated with Windya Snyder the grand opening of her new restaurant, Windya's Place. New to the valley, Windya's Place specializes in Asian American cuisine. Windya studied culinary arts in college and brings a touch of her homeland of Indonesia to the flavors of her dishes. Open for lunch and dinner, Windya's Place is located at 32 South Main Street in Heber City.
Spruce Your Home
Jenn Mangum, owner and head designer of her new business – Spruce Your Home – held a ribbon cutting ceremony with the Heber Valley Chamber of Commerce on Friday, June 8. Spruce Your Home specializes in custom furniture and interior design services. Mangum's store is located at 206 A West Main Street in Midway. For more information about Spruce Your Home visit www.spruceyourhome.com
Story from: gohebervalley.com
Comments