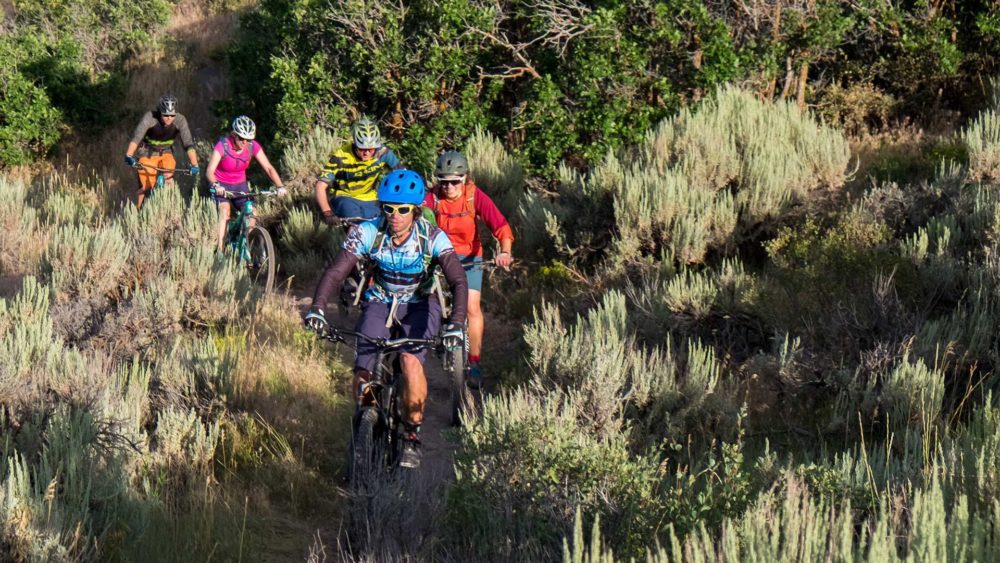 Thursday Night Ride and free BBQ!
August 30, 2017
LOCATION
White Pine Touring
1790 Bonanza Drive
Park City, UT
Phone: 435.649.8710
E-MAIL
VISIT WEBSITE
Date: August 31, 2017
Time: 5:45 PM – 9:00 PM
Price: FREE
Join us for our usual TNR (Thursday Night Ride) with a FREE BBQ following!! That's right a FREE BBQ in Park City!!! We'll provide some snacks and discounted rental bikes, the White Pine Racing Powered by JANS.com team as well as White Pine guides will show you the way, Red Bicycle Breadworks supply the BBQ, Moab Brewery will be helping with beverages and Wasatch Creamery Ice Cream Co will be serving up the best ice cream along the Wasatch Back!
Comments