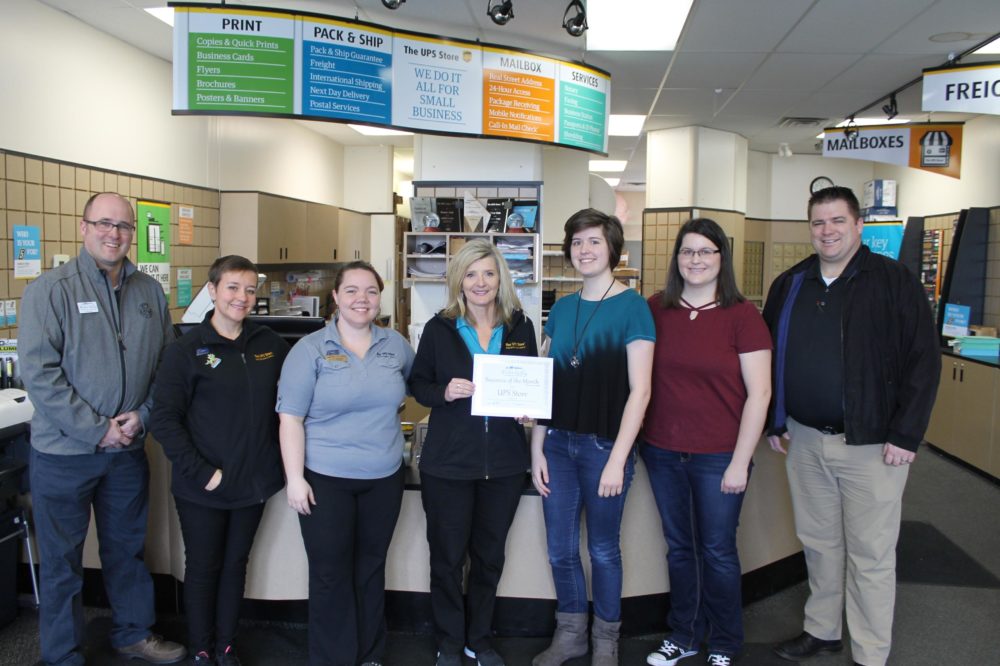 UPS Store February Business of the Month
February 9, 2018
16 years ago, the Heber Valley was quite different from what it is today. The population hadn't exploded, new businesses where still hesitant to invest into the Wasatch back. So, for a store, such as the UPS Store, that relies on serving the business and general public's shipping, printing, copying and a myriad of logistic needs, the Heber Valley could have been a risk. For Julie Giles owner and operator of the Heber Valley UPS store it has been the perfect recipe for success.
Owning a business was something that Giles and her husband always wanted to do. As they looked for ways to start their own business the opportunity to open a UPS Store in the valley seemed a like a good option. Owning a franchise would give them local flexibility while working within a proven business model. Being in the Heber Valley would let them start out small and grow with the community.
"We were told that if we opened in a bigger market we would see a big rush at the beginning and then see a leveling off. We chose Heber because we could start small and grow," said Giles. Today, the Heber UPS Store is the top store in terms of customer count in the state.
Over the years Giles has found her favorite part of the job has been working with her customers. Helping them find solutions to their problems and business needs has been very rewarding. She has also learned along the way that it takes quality customer service to stay in business, and that it's a skill that can't always be taught.
"I can teach anyone to do a job," said Giles, "but what is harder is finding those people who have good customer service skills."
She believes it has been this focus on customer service that has helped her store become one of the busiest in the state. Giles makes quality service her focus for her business and offers the same advice to new people just starting out or who have been in business a long time – find ways to help.
"If we can't do it, we'll find someone who can. That's always been our philosophy of getting an answer or solution to every question or problem that comes in that door," she said.
The UPS Store specializes in products and services such as printing, copying, mailing, and shipping for business or personal use. For more information about the services at the Heber UPS Store visit their website at theupsstorelocal.com/4186.
The Heber Valley Chamber of Commerce is proud to recognize the UPS Store in Heber for their quality services they provide and all they do to serve the community.
From: gohebervalley.com
Comments