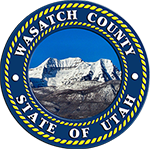 Wasatch County Election Results
November 9, 2017
Tuesday night Wasatch County voters elected two female mayors, and helped replace Congressman Jason Chaffetz with another Republican. Kelleen Potter was elected Heber City mayor, defeating incumbent Alan McDonald. And Celeste Johnson was elected mayor of Midway, defeating incumbent Colleen Bonner.
In Heber City's city council race, Heidi Franco won re-election. Wayne Hardman also won.
In the Third District Congressional race, John Curtis, Provo's mayor, soundly defeated democrat Kathie Allen.
For more Wasatch County results, click here.
Comments